Complaints About Royal Vegas Casino Not Paying Out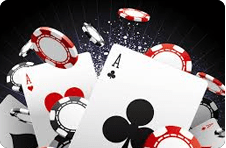 Royal Vegas Casino has received complaints that it is not paying out winnings, so be wary before making any deposits and playing any games there. While some guests they have no payout issues, others report that Royal Vegas Casino has ignored complaints, freezing their money, misplacing documentation, and other delay tactics to prevent winners from withdrawing their earnings. The larger the withdrawal, the slower Royal Vegas Casino becomes when processing the transaction And, most importantly, the withdrawal process can take months, if at all, for some players. The worst case scenario is not paying out their winning at all.
Read more below to learn more about the types of Royal Vegas Casino complaints and how guests have encountered issues with them not paying out. Players have even cancelled their accounts and forfeited their winnings rather than continue to deal with Royal Vegas Casino's lack of customer service.
Common Royal Vegas Casino Complaints
Required documentation and missing emails
In order to withdraw funds from your account, players are required to submit documentation to prove they are who they say they are, meet the terms and conditions to be playing, and are the owner of the bank account, among information. This can include your driver's license, credit card, utility bills and more. This is standard information and players should expect to provide this to any casino should they wish to withdraw their earning. However, this required verification is often taken advantage, and one of the common complaints is that it is used as a delay tactic to not pay out winnings.
Following winning, players initiate the withdrawal process, and this is where it all goes downhill. Many players reported that they were required to submit additional documentation, which required more and more information each time. They were also asked to submit the same documentation multiple times. Customer Service representatives report different times for them to review the documents, from a few hours up to three days. Additional questions appeared to add time on to the verification process, and players were asked to resubmit, ignored or bounced around until they gave up.
Players reported that they were asked to submit the same documentation with the corners untucked or in different formats over the course of several emails. They were repeatedly told the casino could not read their credit card number and to resubmit over and over again. These actions were supposed to help process the request; however, it seemed to just delay the process over weeks and months.
In fact, one player said that even after providing all of the required documentation and becoming verified, they could not guarantee that the account would be unlocked based on the terms and conditions. There is a huge communication issue between guests and the casino that comes up time and time again in the guest experience. This is one of the major Royal Vegas Casino complaints and one reason they are not paying out player's winnings.
Another of the Royal Vegas Casino complaints is that they ignore email messages. After they require additional documentation to verify players, they claim they have not received emails, despite players have proof of sending and of receipt. They draw out the verification process by claiming they did not receive the information to process the withdrawal. Players are then forced to submit several emails over and over again until someone claims they have received them. Guests can also call customer service for help, but they will too be directed to submit information by email. Some departments can also only be reached by email for help, but they often do not answer emails.
Complaints about frozen accounts, large withdrawals and misplaced funds
Royal Vegas Casino received complaints about not paying out large amounts of money. The larger the withdrawal, the slower the casino will process the transaction and the more documentation they will require. Guests have requested the funds both digitally and by check, and they face the same difficulty in receiving the funds. Guests who have used eCheck previously often face challenges the next time they try to pay out. If they are prompted to use a different service, like Swift, the code was invalid. Another Royal Vegas Casino complaint will not return funds to your credit card due to restrictions either, so many players are left hoping for their funds to be deposited to their account after the casino is not paying out.
Guests who have complained have experienced their accounts becoming frozen, unable to access any funds until the account is unlocked. Many guests report their accounts have been locked for no reason, and after contacting customer service, nothing has been done to unlock their account to play or their funds so they can initiate a withdrawal. This delay has been reported as lasting more than a week, which is claimed to be done for your safety.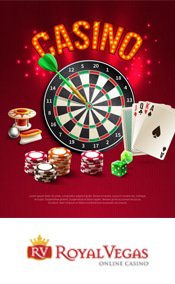 Additionally, guests who have attempted to withdraw funds have also faced issues with money going missing. It is not in the guest's bank account, nor is it in the play account. The funds requested simply no longer exist, and guests have taken up to dispute the charge with their bank rather than continue to get nowhere with the Royal Vegas Casino.
Violating the terms and conditions
If after submitting all documentation, Royal Vegas Casino will not pay out, claiming violations of their terms and services. They will then not be eligible for any free spins or additional promotional offers, in addition to their accounts becoming locked. One guest reported that they locked her account for sharing her gaming information, when she claimed she was the only one playing the game. Complaints to Royal Vegas Casino's customer service have fallen flat, again with many guests facing the run around when they try to unlock or claim their winnings. Royal Vegas Casino simply will not pay out.
Be wary of playing at Royal Vegas Casino
After reading Royal Vegas Casino's many complaints, you should be wary of playing there. They have a reputation of not paying out your winnings. No matter how many times you contact their customer service via phone or email, submit documentation for verification, read the terms and conditions, and more, players continue to have difficulty withdrawing their winnings.
The first withdrawal may be seamless, but when you are making subsequent withdrawals, especially when they are larger, you may face difficulty and challenges from Royal Vegas Casino. This may include submitting documentation, missing emails, frozen accounts, misplaced winnings and more. The casino loses money and they prefer not paying out. Be cautious when playing at Royal Vegas Casino and know what you're getting into before you make your first deposit.
"